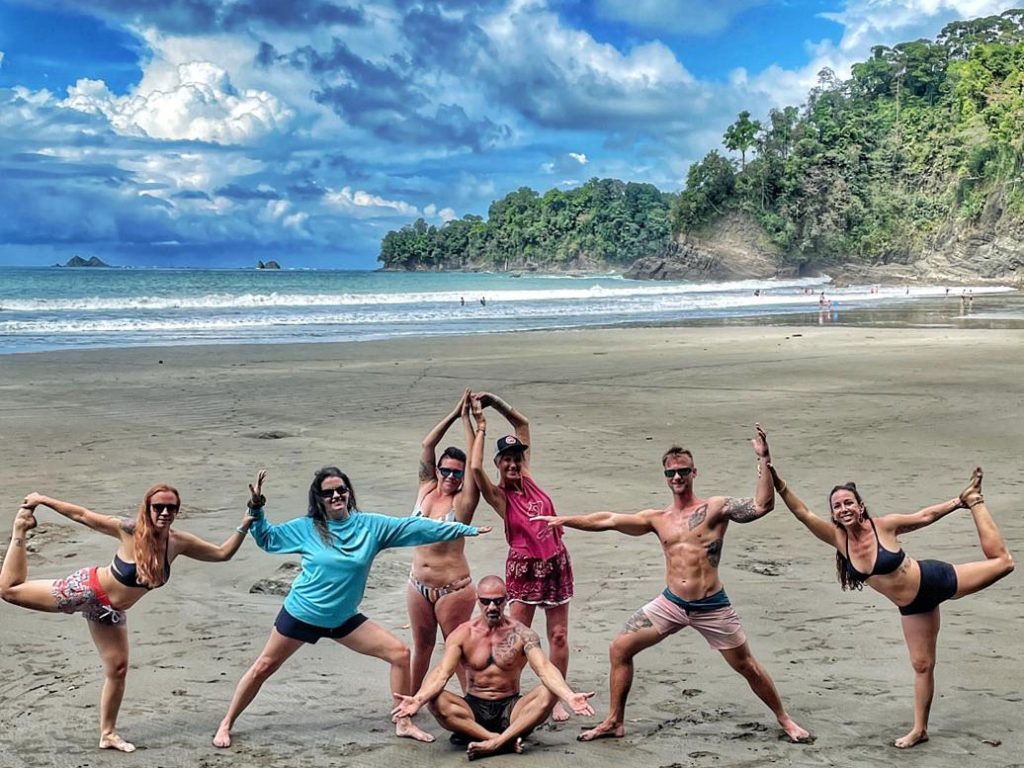 A message from Christina <3
Travel to Uvita is truly spectacular and unlike traveling anywhere else in the world. It is important to adjust your expectations, as the level of customer service offered in Costa Rica is not the same as what you would expect in the US or in other popular tourist destinations. You will see that the pace is much slower than what we might be used to, which is part of the reason I've chosen to bring you where "Pura Vida" is a way of life.
Some basic comforts and conveniences that are standards at home may not always readily available. Please understand that our itinerary is subject to change based on availability, weather, and safety. I will make every effort to accommodate your needs to make sure that your travel experience is unforgettable!!!
Pura Vida,
Christina
What if there's something on the itinerary I don't want to do?
This is YOUR adventure!!! You are not required to participate in activities that you are not comfortable doing. Skipping yoga class, taking free time, declining offsite excursions, or booking your own alternative activities on your own is totally acceptable. Keep in mind that refunds/credits will not be given for missed activities/meals/etc and any costs incurred during free time is your responsibility.
Is this retreat right for me?
Unless the trip brochure outlines that this trip is only for a certain demographic, then the answer is – yes, you belong on this trip. People of all ages, backgrounds, lifestyles, physical conditions, etc. have come to Costa Rica with me. If you're not sure if this type of travel is right for you, message me or call me and I'd be happy to have a conversation about any concerns you may have.
Do I need trip insurance?
The cost of your trip does not include insurance for sudden illness or accidents while you are in Costa Rica, or trip disruption of any kind for personal or medical reasons. This retreat is 100% non-refundable after registration deadline. For this reason, I recommend that you purchase travel insurance and please remember to send me a copy of your policy.
In the event of travel interruptions related to international travel bans, natural disasters, pandemic, and other uncontrollable worldly events, the retreat will be rescheduled and/or you will be eligible to join a future retreat.
What do I do when I get to immigration in Costa Rica?
Americans do not need a visa to enter Costa Rica. Currently, there are no mandates or other requirements for entering Costa Rica or the US. You must, however, have a current valid passport and a return ticket out of the country showing you plan to leave.
Your trip begins and ends at the San Jose, CR airport. It is each person's responsibility to self govern for immigration requirements, airline travel rules, and any other international travel logistics.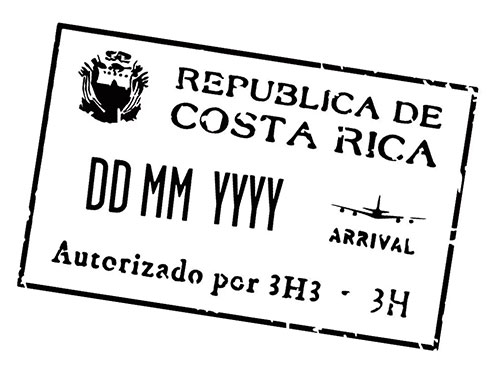 At the immigration counter they will might as where you are going to stay. You will say "Manoas in Uvita". They might ask the address, or they might look it up on their computer. Address: 2KM Norte de Cabinas Gato a la Union, 800 M Oeste, Uvita 60504, Costa Rica. Phone: +506 8432 9032
They might ask why you are visiting? The answer: Tourism or Vacation. You are doing a yoga retreat, sightseeing, etc.
How much money do I bring? Do I need to exchange money?
Most of your retreat cost is included in your trip cost (as outlined in the trip details). I recommend bringing $50-$75 per day per person as a general rule. USD is widely accepted, so there is no need to convert money at the airport. ATMs are minimally available throughout our trip. Each room has a safe for your valuables.
When do I need to tip?
Tips for airport transfer, porters, local taxi drivers, and off-site restaurant servers are covered with your trip cost.
You will be responsible for tipping the personal chef, housekeeping staff, and the excursion guides. Everyone on our team works hard to make your experience a pleasant and enjoyable one. If you feel they have done a good job for you, we suggest that you budget for compensating them for being awesome. Suggested amounts will be disclosed before trip departure.
All gratuities must be paid in cash as these individuals do not have access to apps such as Venmo or CashApp or credit card terminals.
Is there wi-fi?
Yes, there's FREE wifi at Manoas. It's not always dependable, but it's there!
Which outlets are in Costa Rica?
You do not need international converters because the outlets are same as in USA. Glamping tents have outlets too.
Is there laundry services available?
Laundry service is provided by Manoas upon request. We will also have access to washers/dryers on site if you wish to do your own laundry. If you plan to do so, please pack a few detergent pods.
How do I stay connected while overseas?
Please download WhatsApp onto your phone as it is the standard form of communication in Costa Rica and the way I send daily updates while overseas. Let's make sure we're connected before departure!
#CostaRiconnectRetreats is the official hashtag. Find me and your travel mates on Instagram, Facebook, and other platforms and tag your posts so that we can easily share and view each other's photos!
Christina on Instagram at @liveinharmony_christina
Manoas, our retreat center on Instagram at @manoas_uvitacr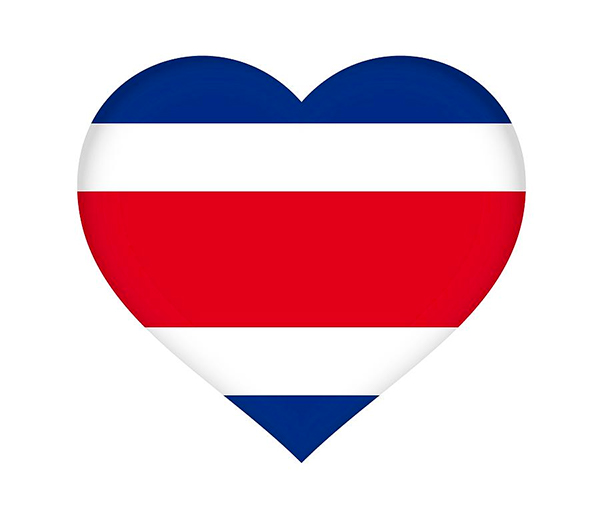 What kind of yoga is offered?
We will practice in a covered outdoor yoga deck. Classes will be geared for all levels, and remember to let me know if you have physical limitations, injuries, concerns, etc. beforehand. It is your responsibility to honor your body and to stay safe.
The intention for this trip is to integrate the yogic philosophy of kindness, open heartedness, mindfulness, and present moment awareness to our time in Costa Rica…..not fancy poses, so you may come as you are, do what you can, or skip class altogether anytime you choose.
What if I have food allergies?
In addition to outings at a few local restaurants and meals that may be served during our excursions, we will have the bulk of our of meals at Manoas with our personal chef. You will be served breakfast, lunch, and dinner.
If you have food allergies or other dietary restrictions please let me know ahead of time. Most meals can be altered, however others will be served as prepared.
If you are used to having food readily accessible, please have plenty of snacks on hand because time between meals will vary.
What are the physical expectations?
The more remote towns of the Southern Pacific Zone in Costa Rica, where the retreat takes place, is not accessible to people who are not in average health and moderate physical fitness. The terrain is rugged and often unpaved, and our lodging is in the rainforest with hills, and some slippery surfaces when wet. Our offsite activities require that you can balance, swim, step up, walk distances, and tolerate heat.
We have people on retreat of all ages, backgrounds, and sizes, as well as those with a history of injuries and other limitations, so please ask me if you have any questions or concerns before deciding this retreat is not right for you.
What's the weather like?
On the Southern Pacific Coast the ocean is warm year-round, and the weather does not vary much from 72 degrees. What varies is the rain, and, well, it rains in the RAINforest….and it's magnificent!
This region has two moods: well-defined dry season and rainy season or "green season." The dry season lasts from December to March and this is considered high season because many people choose to visit the country at this time. The driest and hottest month is March, and April is considered a transition month.
The true rainy season goes from May to October with a notable decrease in the amount of rain during the months of July and August, which are termed "veranillo", or "little summer". Even during the months of May, June, and September, the days are usually clear and the rains mainly occur during the afternoon and early evening. October and November we do not run retreats.
There are many perks to visiting Costa Rica during the low season….trust me on that!
Can I drink the water?
The water is safe to drink throughout Costa Rica, so no need to buy bottled water unless you choose to do so.
Do you have packing suggestions?
Do I ever! I encourage all the participants to pack as light as possible. If you "need" something specific, please bring it. In Uvita, we will have an opportunity to go to a general/grocery store for snacks and other basic items, but expect limited availability.
Very casual dress is appropriate for everything that we will be doing and everywhere we will be going. All of our meals and activities will be outside.
Keep in mind that wet items will likely never fully dry in the humid rainforest. Please do not bring valuables.
Safes and umbrellas are located in each room. Bath and Beach towels are provided. Flashlights provided. Yoga mats, blankets, blocks, and bolsters can be provided, but you are welcome to bring your own.
Feel free to reach out if you have questions about what to bring.
Packing Recommendations:
Reusable water bottle
Snacks for travel days and to have in your day pack as time between meals will vary
Water-friendly hiking sandals (close-toed are best) & flip flops. Sneakers are not recommended unless they are waterproof.
Insect repellent, sunscreen, hat, sunglasses
Casual light summer clothing, moisture-wicking athletic style clothes, comfortable.
Swimsuit and cover
Rain jacket or a packable poncho. Expect rain anytime.
Dry bag for water activities
Plastic bags for wet/dirty items
Backpack or tote for day trips
Electronics such as phone, Camera, plugs, charging chords, headphones, external battery pack (power outages can occur at anytime)
Headlamp (cell phone flashlight will do)
Cash, credit cards, passport, insurance policy, copy of return airline ticket, copy of passport
Toiletries, prescription medications and vitamins, mini first aid kit, anti-bacterial hand wipes.
Menstrual hygiene products are important because there is a very limited selection available for purchase at the stores.
Motion sickness medication if you tend to get sick on long car rides. CR is bumpy and mountainous in some areas. We have 2 long car rides.
A big smile, a pinch of patience, a solid appetite, and a wild untethered heart….
See you soon!!!